[tps_header][/tps_header]
Election Day is only a few days away and President Barack Obama is reaching out to Millennials everywhere.
President Obama sat down with T.V host Samantha Bee, on her show Full Frontal With Samantha Bee, for a hilarious yet informative Halloween interview. The two started off joking about their "costumes". When the President was asked what he would be going as he said, "I'm dressed up as what happens when young people vote".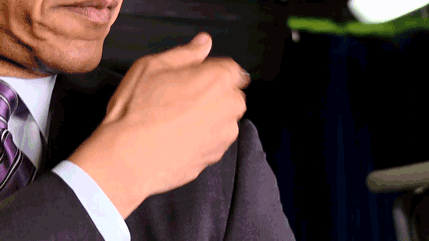 Tonight! Tune in for our annual segment, Sam and the president on Halloween. 10:30/9:30c on TBS. pic.twitter.com/DkYIrLNc8P

— Full Frontal (@FullFrontalSamB) October 31, 2016
The two discussed important issues that voters should think about when making their decision on Election Day. President Obama continued to show his support for Hillary Clinton by making it clear that she is the more qualified candidate.
At one point Samantha said, "Talk to me as though I'm a millennial voter and get me interested in voting". She proceeded by doing a priceless impression of what all millennials sound like today.
President Obama responded, "First of all if you're worried about whether you can afford go to college or not then, Hillary Clinton's got a very specific plan, and Donald Trump doesn't. If you care about climate change, that's not a small thing. So, young people have a bigger stake in this election than anybody…"
The interview went on to discuss what negative remarks and stereotypes Hillary Clinton will face when she becomes President.
"When men are ambitious, it's just taken for granted, "Well of course they should be ambitious" said President Obama. He continued, "When women are ambitious, "Why?" That theme I think, will continue throughout her presidency and it's contributed to this notion that somehow, she is hiding something."
Samantha sarcastically replied  "what a nasty woman", mocking Donald Trump. Best and only way that phrase should be used.
To end the Halloween interview President Obama was asked for a "spooky story of what happens if people don't vote".
"Donald Trump could be President."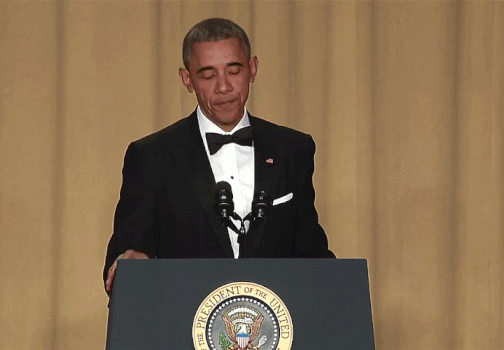 I can't think of anything scarier.
Actually…
There were so many great moments in this interview and you just have to watch for yourself.
Election Day is November 8th. Click here to find your polling place. Don't forget to get out and vote!
For more Samantha Bee greatness be sure to watch Full Frontal with Samantha Bee all new Mondays at 10:30/ 9:30c on TBS!