Stranger Things fans get ready for some great news; Millie Bobby Brown a.k.a Eleven will be returning for Season 2! The 12 year old British actress was such a hit with fans that her return comes as no surprise.
But, they are of course, loving the confirmed news.
I mean, obviously. https://t.co/RQY15SFjkK

— Melissa Leon (@MelissaHLeon) November 1, 2016
"millie bobby brown to return as eleven for season 2 of stranger things" feels good feels organic thank you

— the x files ! (@scullyxf) November 1, 2016
Eggos for everybody https://t.co/wOUSqoEnuQ

— Jack Kitty (@JackKittyJack) November 1, 2016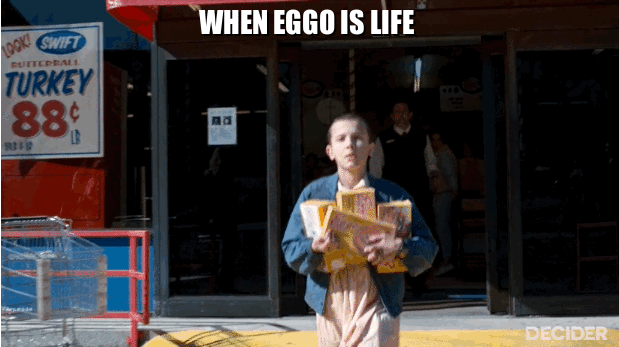 Netflix has yet to release any comment about Millie's casting but according to dailymail.co, sources told TVLine on Tuesday that she will be back as a regular. *crosses fingers*
Joining the cast of 'Stranger Things' will be American Odyssey's Sadie Sink, as Max. Max is said to be a young girl that is 'tough and confident', who looks and acts more like a boy. Other great news, Joe Keery who plays Steve Harrington and Noah Schnapp, who plays young Will, have been made series regulars.
According to executive producer Matt Duffer, season 2 will take a deeper look into what caused Will's disappearance, exploring the 'bigger mythology' behind it all.
The series is said to be dropping next year but Netflix has yet to release a date. We'll have to binge watch 'Stranger Things' until then. Not a bad alternative.