Martin Scorsese's, 'The Irishman', a crime drama based on Charles Brandt's I Heard You Paint Houses, will be bringing new elements to the screen which will break the laws of time. According to Cinema Blend, producer of the film Gastón Pavlovich confirmed Tuesday that Scorsese's team is continuing to explore elements of de-aging for the movies stars, Robert De Niro and Al Pacino.
Pavlovich had this to say, "Well, it's an extraordinary technology that we've been looking at. You don't use prosthetics, make-up, they have acting and the technology is able to have them go through different time ages without the prosthetics. So we've seen some tests and it looks extraordinary."
He continues, "We were able to film Bob and just do a scene, and we saw it come down to when he was like 20, 40, 60, so we're looking forward to that, from that point of view, for The Irishman … Imagine seeing what De Niro looked like in The Godfather 2 days, that's pretty much how you're going to see him again."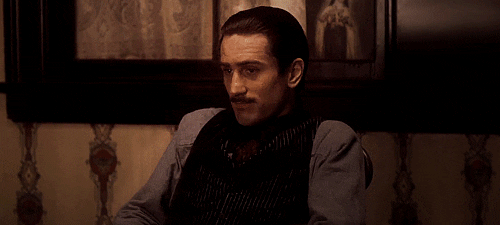 While we can all agree that bringing De Niro back to his Godfather days is something every movie lover will be lining up to see, the film itself has a budget that suggests it will be a great one. Deadline reported that 'The Irishman' has an estimated budget that sits within the 100 million range. It's also been rumored that Joe Pesci will also be joining De Niro and Pacino.
The Irishman has yet to set a release date but is on track for 2018. Until then, there is no better time than the holidays to sit down and watch every Godfather film ever made. Anytime is a good time really, that is, if you have the time.