In an earlier article we looked at some of the best celebrity Halloween costumes, and now, less than a week from Halloween we thought it appropriate to look at some of the worst celebrity Halloween costumes. The costumes that made this list are due to many reasons — some are very inappropriate, others just plain unoriginal, and the rest gets an F for Effort.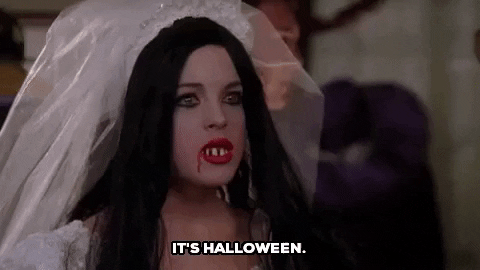 Paris Hilton — Playboy Bunny (2005)
It's just not very original. Sorry, Paris!
Katy Perry — A Cheeto (2014)
This costume on the other hand is very unique, however, it looks horrible. And if the cheeto was brown — let it sink in.
Nicole Polizzi — Pickle (2010)
That time Snooki was dressed as… the pickle queen? Need we say more…
Bai Ling — Pumpkin Spider Girl (2015)
This just does not make a lick of sense…Is Bai supposed to be a pumpkin, or a spider's nest. She looks great wearing it, but what is it?
Tara Reid — Slutty Santa Claus (2016)
Oh honey, no! The worst part is that this was last year, so there's no "it was the 2000's" excuse.
Ariel Winter — Zombie Nurse (2016)
Okay this is definitely not the worst costume, but one can argue that the nurse costume has been overdone. There are so many cooler things Ariel could've been.